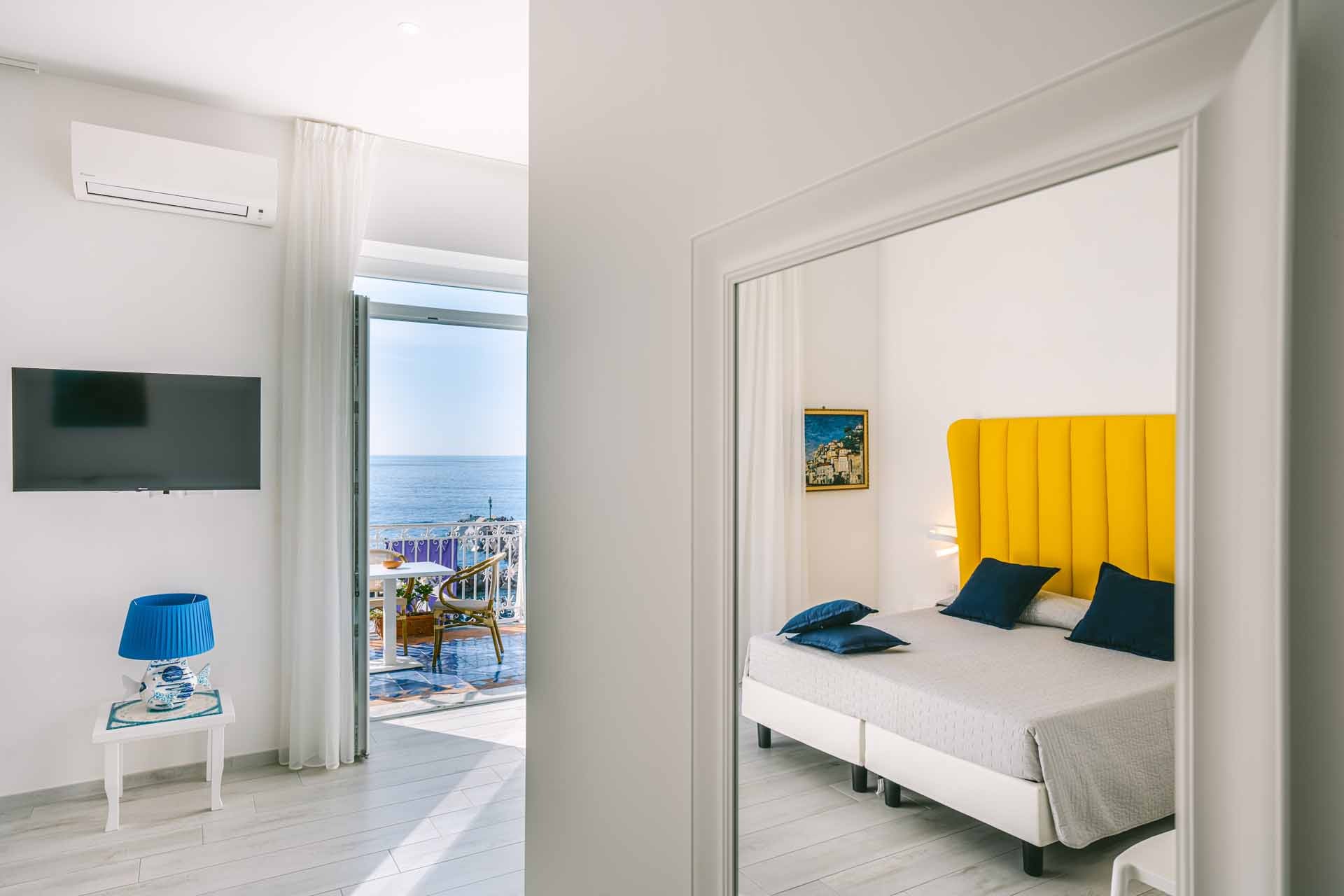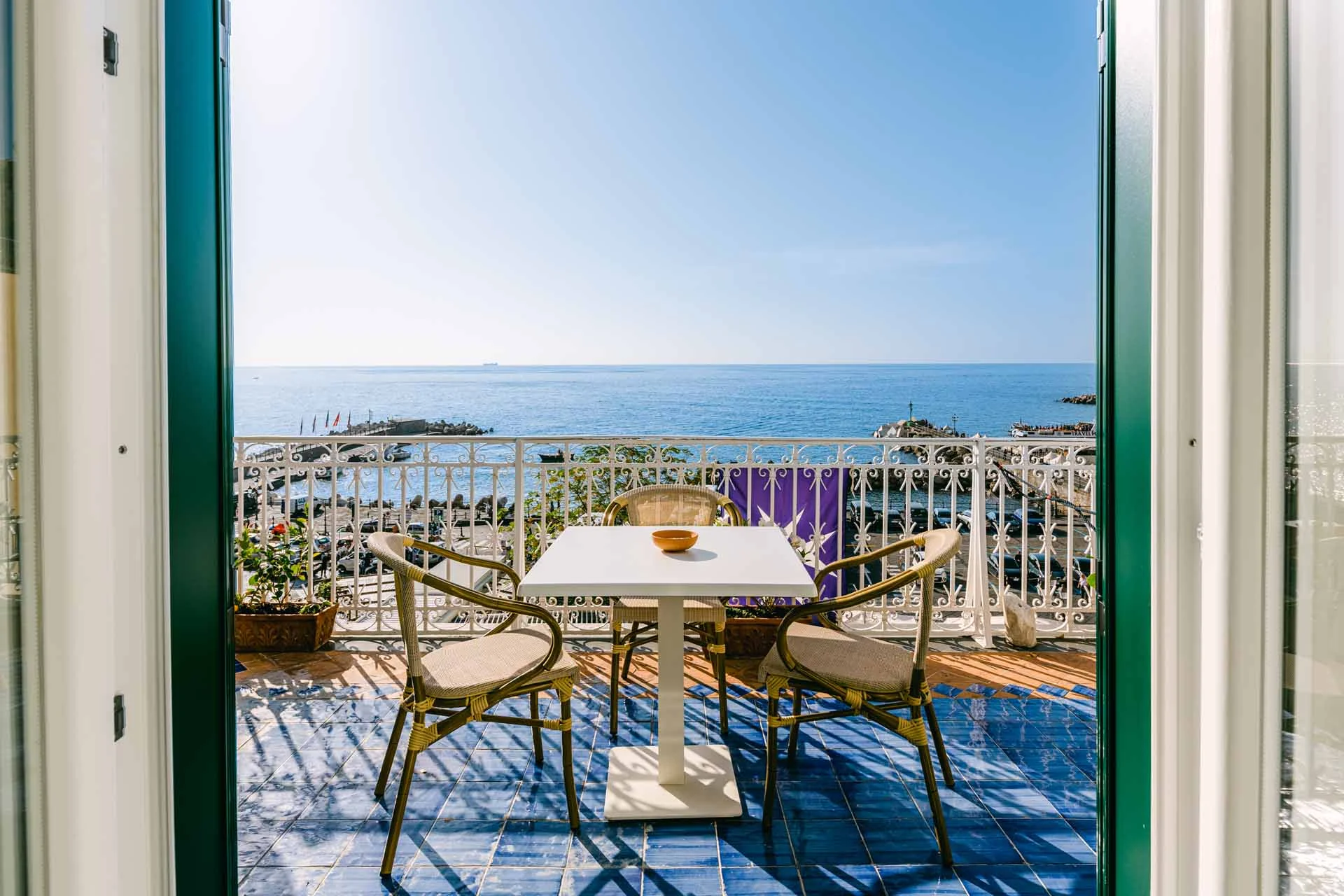 Zarino, the householder: hotelier, among the most renowned Amalfitans, author of the Tourist Guide to Amalfi, so highly praised by Benedetto Croce. In this house he first implanted the Pensione Margherita, then lived there for several years with his wife Michela, whose artistic talent he discovered and supported
Room Zarino is an airy and bright double room with a magnificent balcony overlooking the sea. This is the largest of the rooms in which we accommodate you at Casa Zarino. The minimalist décor enhances the thoughtful details and touches of color inspired by our Amalfi Coast. From the bright yellow of the seashell-inspired headboard of the bed, to the light blue details of the room. The same pastel colors recall the hues of Naïf art paintings, with views of Amalfi, which embellish the room giving it a unique style.
Two additional beds are available in the room on request.
The separate bathroom is equipped with a shower, hair dryer and courtesy set.
The hallmark of this room is the rudder, as Zarino was the captain at the helm of his family's ship.
Amenities