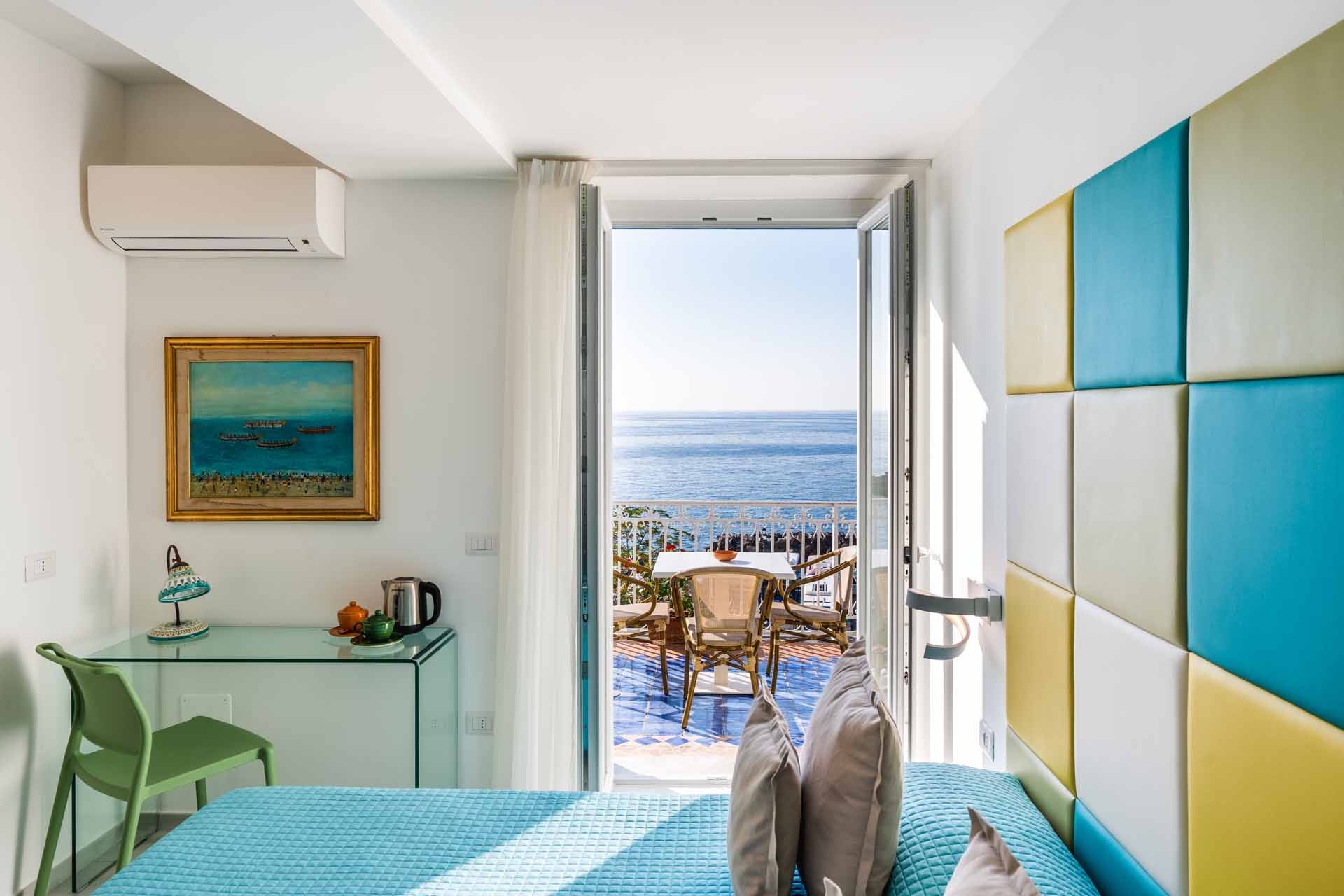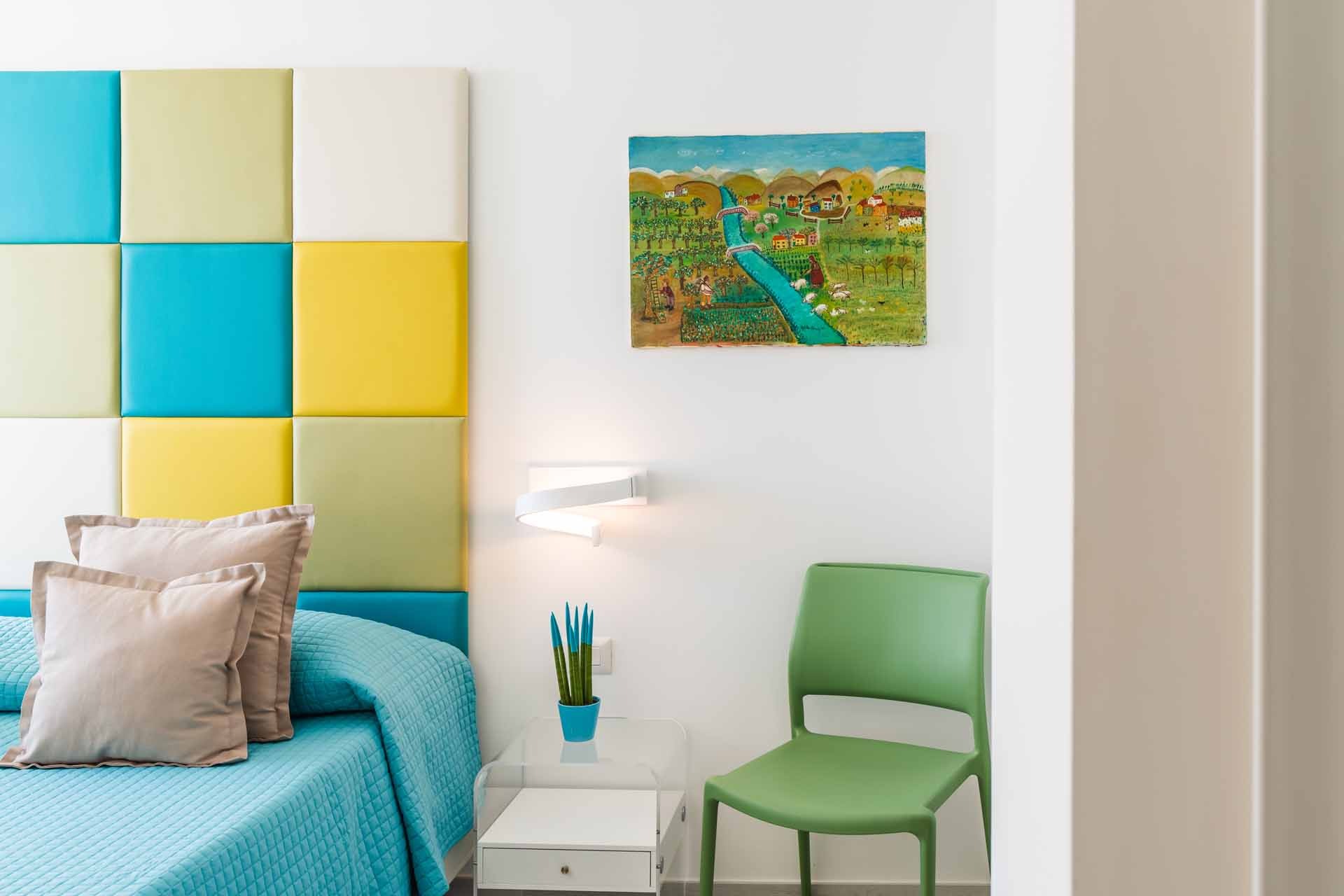 Michela, the wife of Zarino, successful naive artist Her paintings make the house a traveling museum
Michela room is a double room, which pays homage to the colors of the facade of Amalfi Cathedral. Green tones make the room harmonious and even more special with a breathtaking view of the sea. The balcony is equipped with a small table and chairs. It's ideal for enjoying the outdoors while immersed in the spectacle of the Gulf of Salerno. From the sea to the Amalfi architecture, the room is a triumph of pastel hues, which find their greatest expression in the headboard of the bed. The bathroom is equipped with a shower, hair dryer and courtesy set.
The bright shades of green echo the colors that illuminate the Naïf art paintings, which embellish the room giving a unique style to your living room. The oil painting placed on the desk is a work that captures the historic regatta, dating from the 1970s. The painting on the wall next to the bed, however, depicts a glimpse of the Amalfi Coast.
The symbol of this room is the anchor. What keeps the ship safe.
Amenities