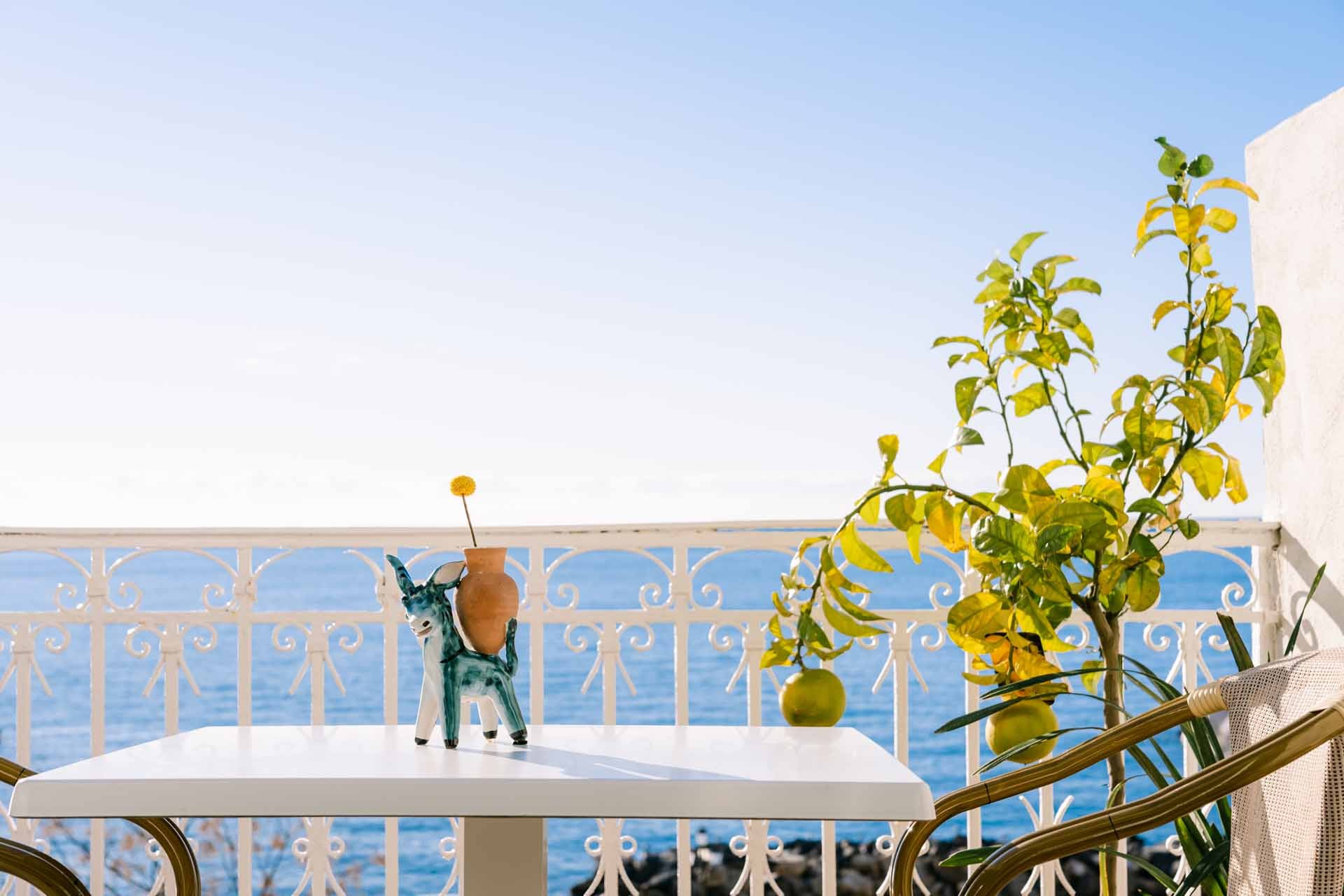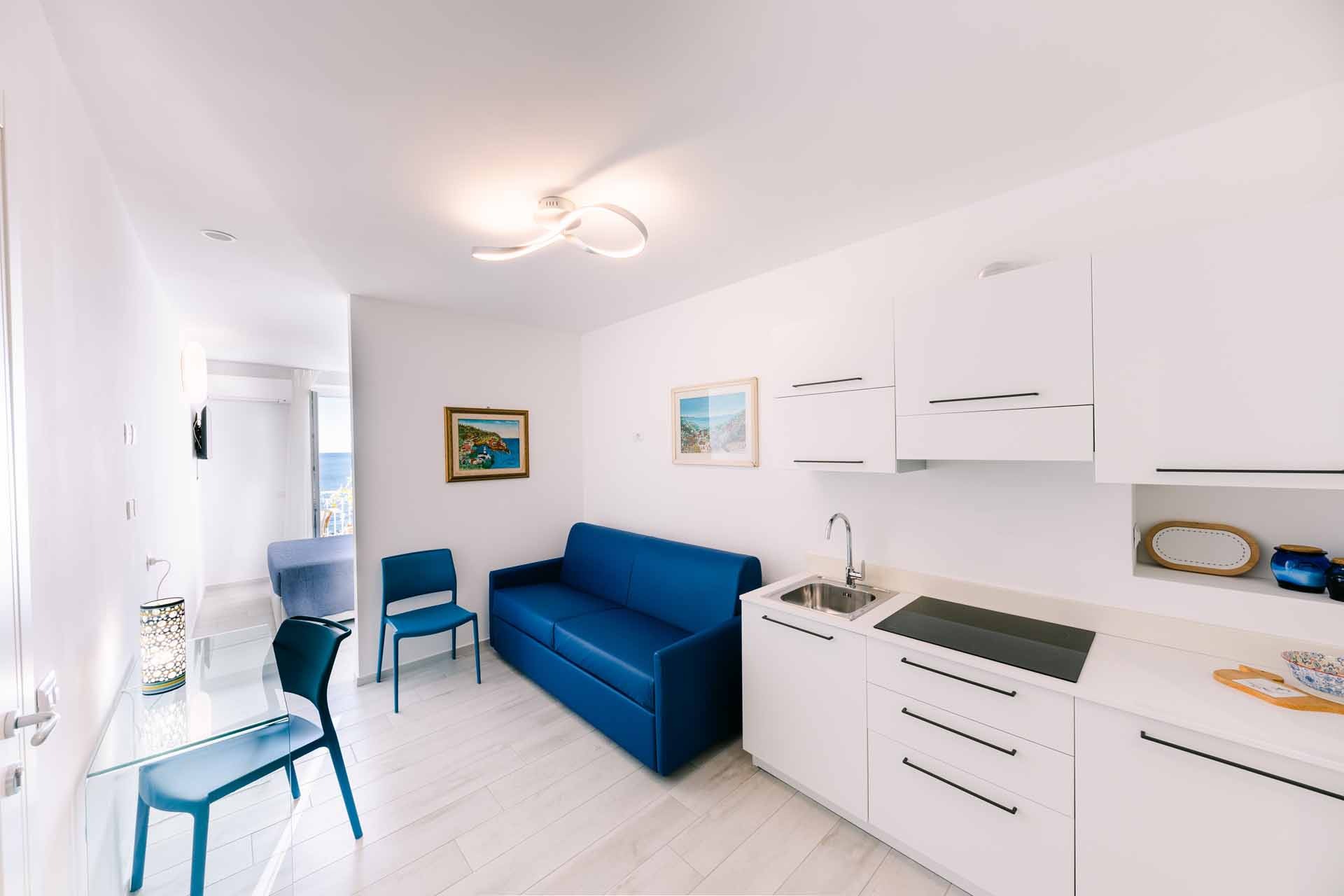 Fefe, that is Federica Dipino. I'm at work to enhance family memory in the beautiful setting of Amalfi
Fefe Room is a lovely studio apartment, divided into a living area and a sleeping area. At the entrance you will be greeted by the kitchen equipped with a table and chairs and a sofa. Immediately afterwards you will find the bathroom with shower and the sleeping area, with double bed, desk, sofa, closet with doors. The balcony, that provides a wonderful view of the Gulf of Salerno, is equipped with a table and chairs.
The symbol of this room is a small boat. The journey that continues.
Amenities